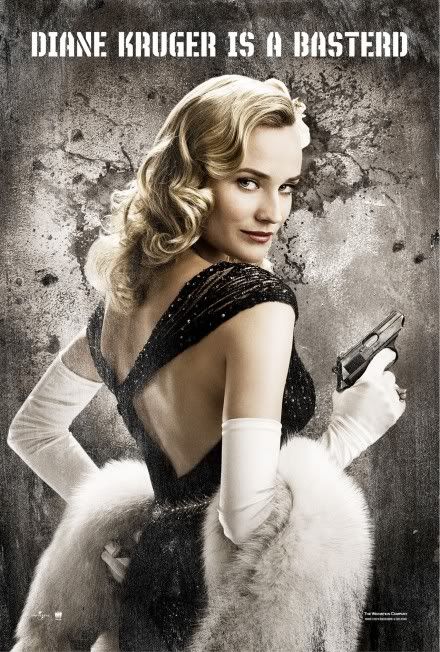 Junto a los tv spots de Arrástrame al infierno (Drag me to hell) de Sam Raimi que os dejo al final de este párrafo citar que está en ESTE ENLACE la confirmación de que habrá spin-off de Masacre tras su aparición en X-Men orígenes: Lobezno.
Ante el cabreo de los fans por como se presentó al personaje en la película tengo que comentar (según he leído) que existe otro final alternativo ATENCION SPOILERS donde vemos el cuerpo decapitado de Masacre, pero entonces aparece el actor Ryan Reynolds y levanta la cabeza del suelo, dejando ver que Arma XI era en realidad un clon del verdadero Wade Wilson, lo cual a su vez explica el porqué en la página de X-Men orígenes: Lobezno de IMDB aparece que Scott Adkins es el actor que interpreta a Arma XI y no Reynolds, quien sólo aparece acreditado por Wade Wilson/Masacre. FIN SPOILERS.
Continuandondo con imágenes EN ESTE ENLACE una a gran resolución de Harry Potter y el misterio del príncipe, EN ESTE ENLACE varias nuevas de la nueva Star Trek, EN ESTE ENLACE varias de Ponyo en el acantilado de Hayao Miyazaki y por último una adivinanza: ¿que personaje de El Señor de los Anillos es perfecto para muñeco Lego? La respuesta es LA IMAGEN QUE HAY EN ESTE ENLACE: Legolas
Seguimos, ahora en plan más breve:
# Halle Berry le interesaría una hipotética X-Men Orígenes: Tormenta. Claro que aqui el problema sería si el público está interesado, ya que las superheroinas mujeres nunca han tenido éxitos destacados en pantalla grande (Catwoman, Elektra,…)
# Como curiosidad que 11 cosas que se vieron en Regreso al futuro 2 se han cumplido, estan enumeradas EN ESTE ENLACE.
# Se desmiente que Dwayne Johnson esté involucrado en la nueva versión de 20000 leguas de viaje submarino, siendo Will Smith el deseado por McG (posible director de la misma) para protagonizarla.
# Ken Watanabe se une al reparto de Inception de Christopher Nolan como el villano de la historia.
# Hugh Jackman será el protagonista de Ghostopolis, la adaptación de un comic cuyo argumento sería una mezcla de Men in Black y Los Cazafantasmas. Asimismo (y esto ya era previsible) estará en Lobezno 2 tras el buen arranque en taquilla de la primera entrega.
# Durante la promoción de Star Trek el director J.J.Abrams ha comentado que está interesado en la adaptación de La Torre Oscura de Stephen King pero que no se embarcará en el proyecto hasta la finalización de la serie Perdidos.
# Nueva escena con una de las víctimas de Michael Myers en H2 en ESTE ENLACE y nuevo metraje de The princess and the frog en el siguiente video.
# Acompañando a toda esta parrafada (al principio y al final de la misma) los dos posters de Eli Roth y Diane Kruger para Inglorious Basterds de Quentin Tarantino.