Pero no lo digo yo, sino el primer poster personalizado que ha salido de Inglorious Basterds de Quentin Tarantino. A continuación lo teneis y con eso empezamos La guarida de hoy.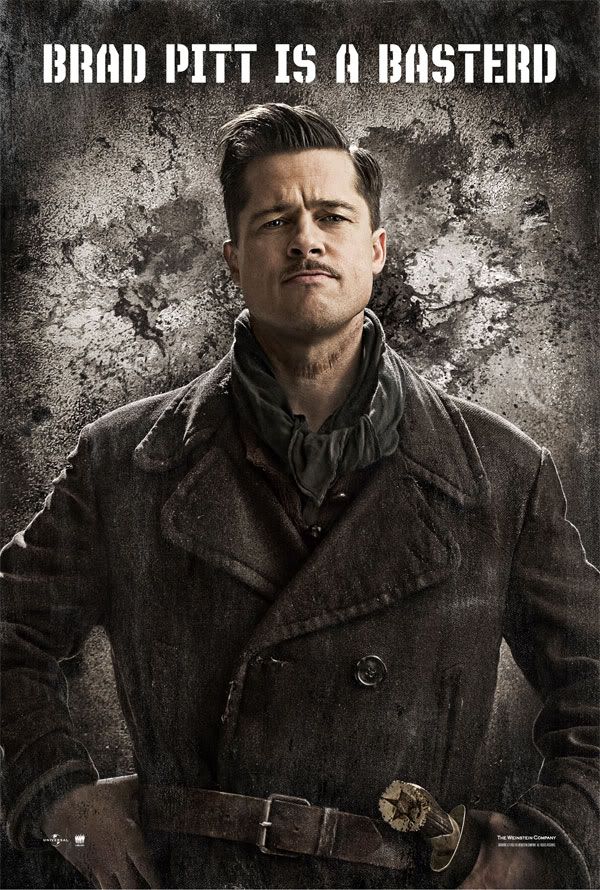 # Según el rotativo británico The Daily Mail en Iron Man 2 veremos a Gwyneth Paltrow en plan dominatrix en una escena imaginada por el personaje de Tony Stark (Robert Downey Jr.) Algunos ya rumorean que sea una especie de fantasia del personaje principal imaginándola con un atuendo tipo Viuda Negra, la otra femme fatale del film que será interpretada por Scarlett Johansson, si bien también puede tratarse de un simple rumor sin pruebas fehacientes, divulgado sólo para dar publicidad al proyecto.
# Según Variety el director Marcus Nispel podría ser el responsable tras las cámaras de The last voyage of Demeter, guión basado en un ficticio diario de a bordo de la travesia que hizo de Transilvania a Inglaterra el Conde Drácula en la novela de Bram Stoker.
# Según varias fuentes se rumorea que Dwayne Johnson, a quien recientemente se le ha visto en La montaña embrujada de la Disney, podría ser el protagonista principal del remake de 20.000 leguas de viaje submarino que prepara la misma productora. Bajo el título de 20,000 Leagues Under the Sea: Captain Nemo, dirigida por McG (Terminator Salvation) y con fecha de estreno prevista para el 2011 la sinopsis argumental que se comenta es la siguiente: Un cazador de ballenas fugitivo se une a un ecologista, a una misteriosa mujer y al capitán de un submarino futurista a fin de encontrar una civilización perdida debajo del agua que guarda una biblioteca con vastos conocimientos y un arma que podría destruir la humanidad.
# Para finalizar citar que la película X-Men Orígenes: Lobezno ha empezado bastante bien su carrera en taquilla, ya que a los 87 millones de dólares conseguidos en su primer fin de semana en el mercado USA hay que sumar otros 73 del internacional, alcanzando una recaudación mundial de 160 millones de dólares. Como curiosidad (y aunque se ve lamentablemente mal) adjunto el "otro" final trás los títulos de crédito, que incluye OJO SPOILER al personaje de Masacre.